We collaborated with awesome designers to give our fixtures a beautiful distinct look, and the hard work has payed off. Discover their stories below!
JJ Studio
"Eleven"
Co.Studio
"Hoi-Poi"
Serge Cornelissen
"Hajo"
Anthony Boelaert
"Cotton"
Ilias Ernst
"JoJo"
Detail
"L-YSA" & "M-ARBLES"
JJ Studio
"Eleven"
Justine Kegels graduated with a masters of interior architecture. Being a multipotentialite with an interest in several creative fields motivated the start of founding a creative studio that offers a wide range of services: photography, videography, design, styling and concept creating. After a couple of years of brainstorming and dreaming about her own platform where she could present and sell her ideas. JJ STUDIO was born. With a clear design philosophy she tries to create her own world with the aim for functionality and great aesthetics.
Justine envisions lighting functioning as art. A whole atmosphere in a room can be defined by light, which can be functional and decorative at the same time. For Eleven, she searched for a balance of straight and curved lines, which creates a certain softness. The name Eleven came from a spiritual experience. Over the months designing, 'eleven' was a very extant number in her life.
Co.Studio
"Hoi-Poi"
With over 20 years of experience, Co.Studio serves its clients in the conception and creation of high-end product design, timeless interior design, and pioneering architecture.
Driven by a strong sense of visual aesthetics and spatial purity, design duo and co-founders Gert Van den Steen and Christian Van Suetendael translate the architectural and environmental needs of their clients into the optimal balance between functional efficiency, spatial experience and emotional evocation.
Hoi-Poi was designed from a practical approach, which is characteristic of Co.Studio. The simplicity ensures timelessness. For the design, a high-output indirect light source was sought. The dynamic duo, Gert & Christian, created the Hoi-Poi-module with the focus on sustainability, in all its simplicity.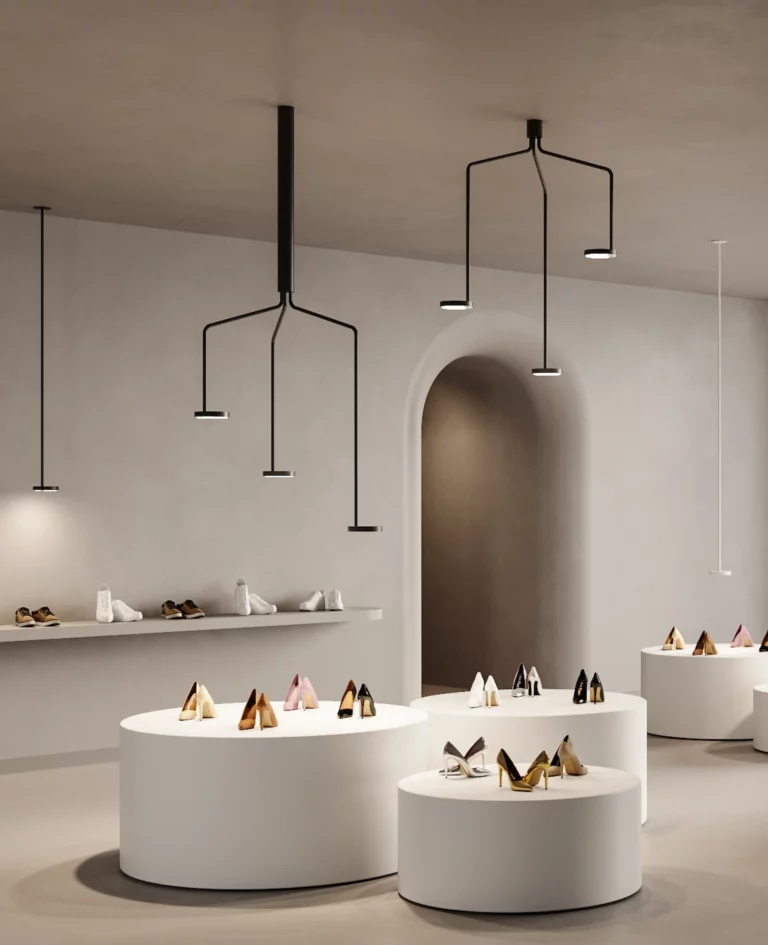 Serge Cornelissen
"Hajo"
Meet our designer Serge Cornelissen, who created the hajō. Serge is a well-known lighting designer, with an extensive and diverse portfolio. The idea was inspired by the material properties of pressed glass. It's really an all-rounder: it can be used indoors and outdoors; it generates a reasonable amount of light so it's genuinely functional; but it can also be applied to generate a certain ambiance, especially when you use multiple fixtures in a pattern.
Anthony Boelaert
"Cotton"
Anthony Boelaert - Cotton
Anthony Boelaert has been designing interiors and products for 2 decades, specialising in hospitality, retail design and residential spaces. In his portfolio we find some large projects, next to the occasional villa or small retail store. Those smaller projects give room to add finerdetails, and that's what he loves the most.
Inspired by the organic shape of waves, Anthony Boelaert created his Cotton range to besimple yet fluent. The typical shape creates a playful light effect, that defines his work. The Cotton range combines pendants, wall lamps, and table lamps. They become creative design elements in any interior.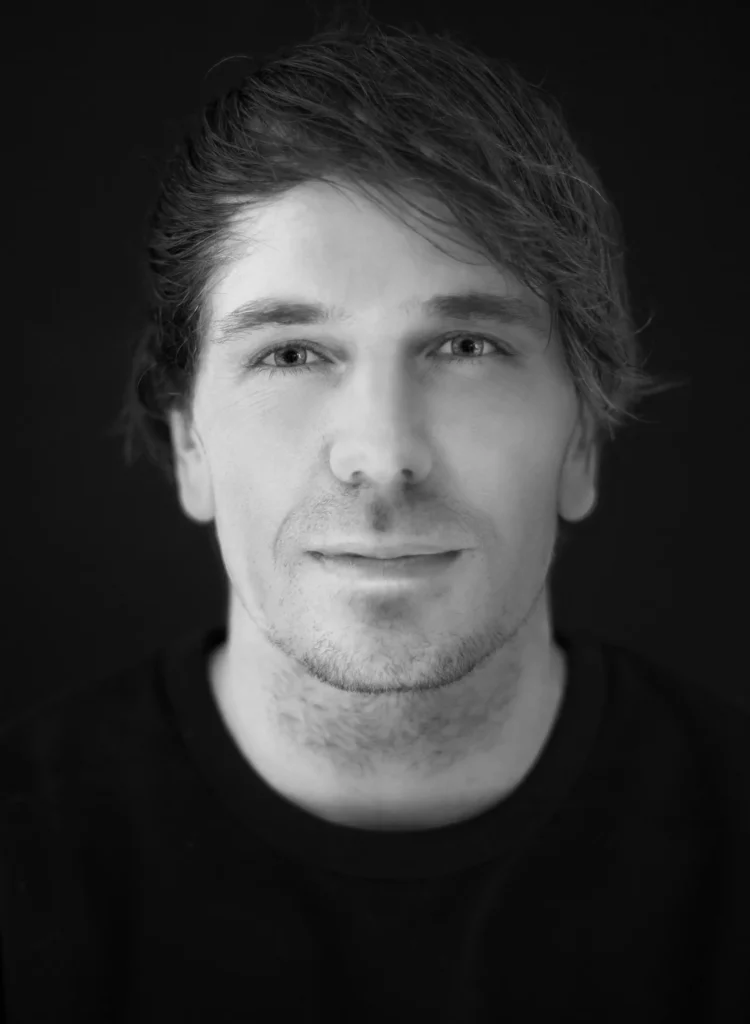 Ilias Ernst
"JoJo"
Ilias Ernst is the man behind the design of our JoJo. Other than the toy with the same name, where a string controls the movement of a disc, JoJo directs the flow of one strand of light that departs from the ceiling.
Founder Ernst Koning explains all about his design collaboration with Orbit in our new brochure. Read the complete interview at the link in our bio!
Detail
"L-YSA" & "M-ARBLES"
Detail - L-YSA & M-ARBLES
DETAIL is an Interior Architect agency. Established in 2014. Founded by Nathalie Kiekens & Goedele Perdu. Based in Ghent BE. Doing National & International projects with passion for all things interior. 
Their young minded 'award winning' design studio team created both M-arbles and L-ysa. It is in their DNA to challenge their own and to achieve perfection.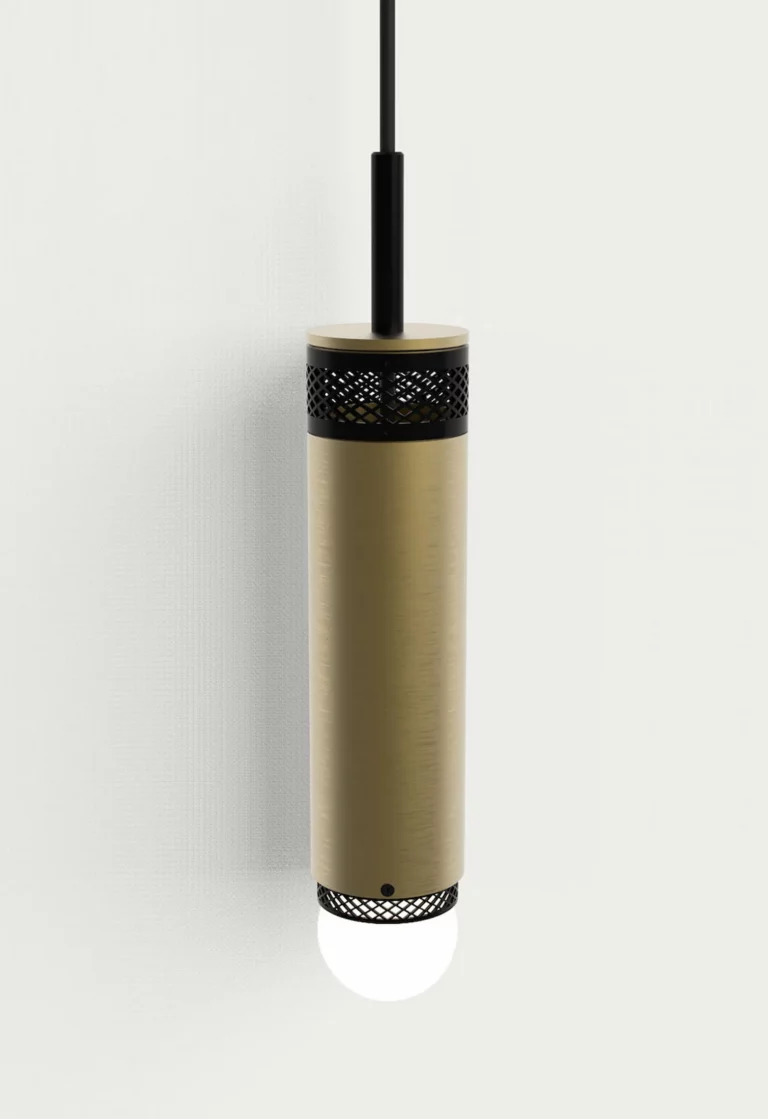 Proud to announce our new designer Roel Vandebeek. For decades Roel has been a renowned product designer and won several awards. Currently, we are working hard on some cutting-edge prototypes. More to come soon, but rest assured… It's a Roel!